GENERAL PRODUCTS
Weld nuts

Wheel nuts

Stud bolts

Plugs

Special bolts

Collars/Bushes/
T-nuts

Small precision components

Large precision components

Stainless components

Aluminum/
brass components
FUNCTIONAL COMPONENTS
Cap Nut

Cap nuts prevent damage caused by bolt protrusion and prevent coating to the thread.

Castle Nut

Castle nuts have grooves that can be locked into place by inserting a pin from the outside.
Lock Nut
Tight Lock Nut

Tight lock nuts have a locking mechanism due to deformations in the shape of the screw portion of the nut.

Firm Lock Nut

Firm lock nuts have a long-lasting locking mechanism that remains even after repeated use.
Well Joining Nut

Well joining nuts have a taprered where the screw goes in chamfer, which makes it self-aligning and gives it anti-seize properties.

Peeling Nut

Peeling nut does not require masking on the bolt because the notch of the screw has the function of tightening while removing the paint of the bolt. They also have anti-seize properties, since they can remove extraneous material from their counterpart components as well.
Seal Weld Nut

Seal weld nuts are sealed on all sides to prevent water from leaking into the thread after welding.

Anti-Corrosion Enhancement
Top Coat

The anti-corrosion enhancement top coat is applied to plating, etc., to effectively enhance their anti-corrosion properties and help stabilize their friction coefficients.
Non-Ferrous Component Products
Insert Nut Collar

Insert nut collars are embedded into resin components. They are used to bond resin components, etc.

Pierce Nut

Pierce nuts attach to their counterpart components by piercing a hole directly into that component. They are used for material that is difficult to weld with regular weld nuts, such as aluminum.

Clinch Bolt

Clinch bolts press-fit onto components that have holes in them, in order to attach to these components. They are used for material that is difficult to weld with regular weld bolts, such as aluminum.
MAIN AREAS PARTS ARE USED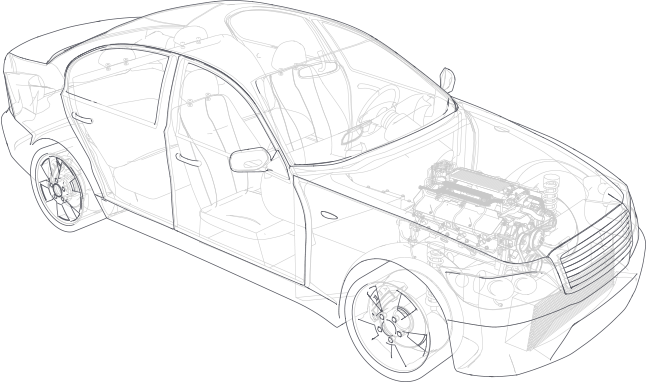 1.

Interior Parts

2.

Body Parts

3.

Engine Parts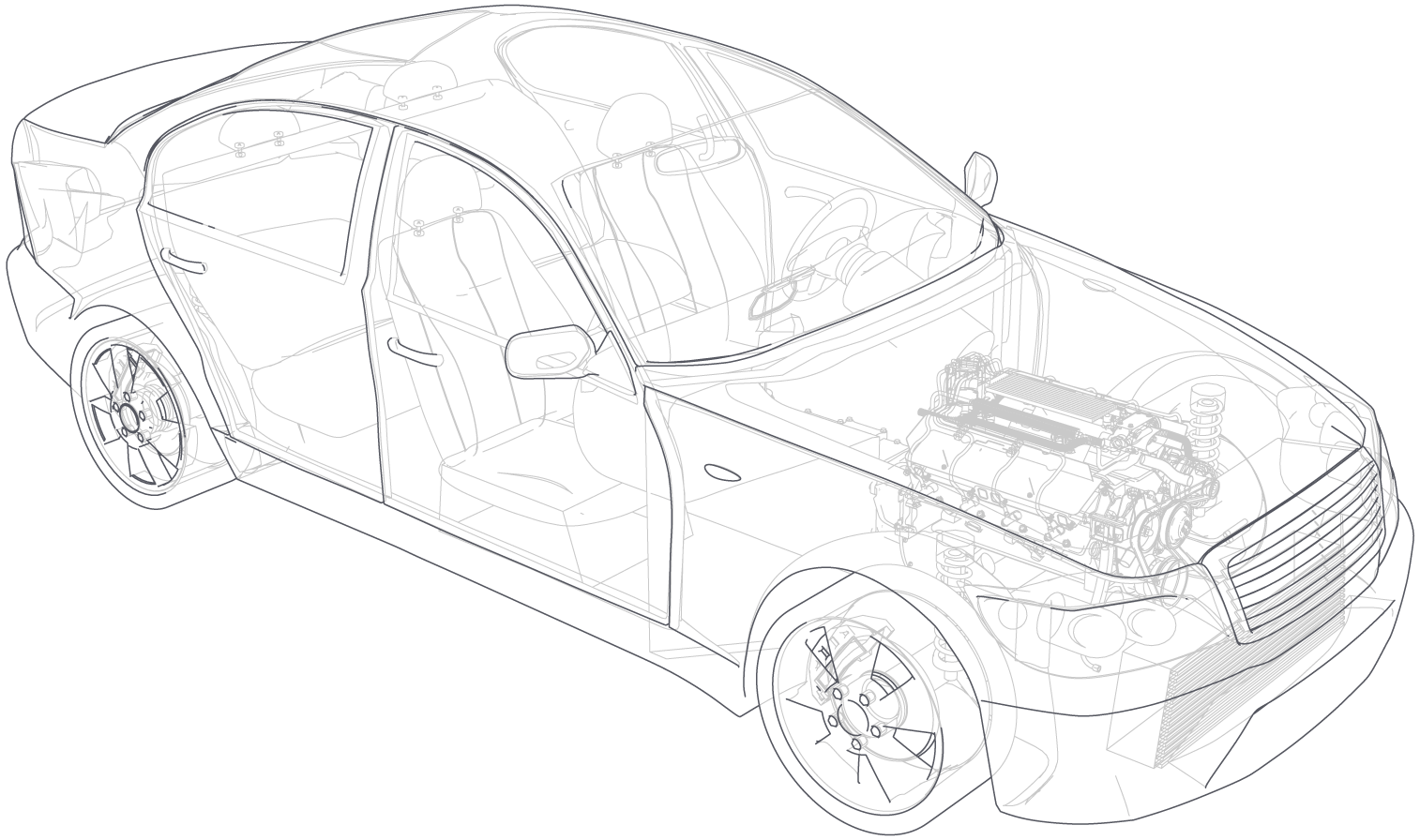 4.

Air Intake /
Exhaust System Parts

5.

Drive Train
Parts

6.

Chassis Parts