COMPANY HISTORY
1939

Sugiura Seisakusho GMK established

Began conducting business with Toyota Jidosha Kogyo Kabushiki Kaisha (current Toyota Motor Corporation)

1958

Established Heat Processing Division

1963

Changed name of company to Sugiura Seisakusho Co., Ltd.

Established Nut Cold Forging Division

1968

Began in our company manufacture of metal molds

1969

Established Furui Factory in Terazucho, Nishio City

1971

Established Heat Forging Division

1986

Won Toyota Quality Control Award of Superior Achievement

1996

Established Warm Forging Division

1998

Acquired ISO 9002 Certification (changed to ISO 9001 in 2002)

2000

Acquired ISO 14001 Certification (Furui Factory)

2002

Established North American production site SUNRIGHT AMERICA, INC.

Established NEDRIGHT TECHNOLOGY GmbH (current MS TECHNOLOGY GmbH) in Europe

2005

Established Chinese production site HEXAS Precision Technologies Corporation

2008

Was registered an Aichi Quality Company by the Aichi Prefecture Bureau of Economy, Trade, and Industry

2009

Won Toyota Technical Development Award

2011

Won Toyota Component Standardization Award

2012

Established Indonesian production site PT. SUGIURA INDONESIA

2016

~

2018

Won Toyota Quality Control Award of Superior Achievement for three consecutive years

2019

80th anniversary of company's establishment

Won Toyota Quality Control Award of Excellent Achievement

2020

Won Toyota Quality Control Award of Excellent Achievement for consecutive years

2021

Established Kira Factory in Kira, Nishio City
BACKGROUND
Founder
Akiharu Sugiura
establishes
Sugiura Seisakusho
GMK in 1939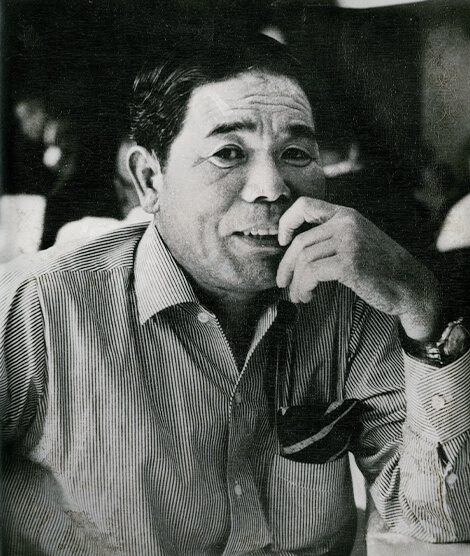 Around 1933, founder Akiharu Sugiura began manufacturing products like bittern, used for temperature adjustments during heat processing, and kamasu, a straw bag essential for delivering products, for what is known as Toyota Industries Corporation. The Automobile Department of Toyota Industries Corporation, established the same year, would become independent in 1937, eventually becoming what is now the Toyota Motor Corporation. This event led Akiharu Sugiura to begin manufacturing components for Toyota Motor Corporation, and in 1939, he established Sugiura Seisakusho GMK.
Sugiura Seisakusho
sets on
a growth trajectory,
10 years after
the end of the war
Starting around 1955, automobile production volume grew rapidly alongside the growth of the Japanese economy. The company received many orders for components, and experienced remarkable growth. In the 1960s-70s, Sugiura Seisakusho implemented cutting-edge machinery ahead of its competitors. The company took on the challenge despite various risks, including concerns about whether workers would be able to use the advanced foreign-made forging machines, as well as concerns about transport and procuring foreign currency, and in doing so managed to develop the business even further.
Sugiura Seisakusho
solidifies business
foundation,
expands
activity to answer
to further client needs
in the 1980s-90s

In the 1980s, Sugiura Seisakusho solidified its original quality control methods and began winning quality control awards, including awards from Toyota Motor Corporation. In 1985, the company began in our company manufacture of metal molds, undergoing trial and error to bring all steps of the process in our company, all while ensuring a high level of quality. In 1996, Sugiura Seisakusho solidified the three main pillars of its business (cold forging, warm forging, and heat forging), and became able to propose optimal solutions to a wide variety of clients.
80th anniversary -
Sugiura Seisakusho
forges on,
adapting to globalization
The Plaza Accord in 1985 made the yen stronger and the dollar weaker, driving Japanese companies to move production out of the country. Sugiura Seisakusho established SUNRIGHT AMERICA, INC. (Columbus, U.S.), its first overseas site. The company continued to establish overseas sites in Germany, China, and Indonesia, with the goal of having its products be utilized throughout the world.
As a result, Sugiura Seisakusho was able to celebrate its 80th anniversary in 2019. The company will continue to take on challenges in new areas, with the goal of having Sugiura Seisakusho screws be utilized not only in the automobile industry but in industries like medicine and construction, thus helping support the activities of companies all across the world.